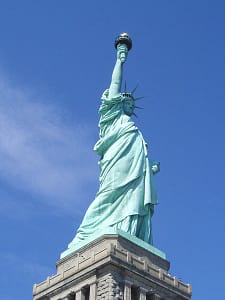 E-1 (TREATY TRADER) AND E-2 (TREATY INVESTOR) VISAS
These visas are open to persons engaged in international trade between the U.S. and one of the "Treaty Countries" (E-1 Visa) or nationals of such countries making an investment in the United States (E-2 Visa.) The trade or investment must be "substantial" and adequate for the business. For the official list of  Treaty Countries, see the site of the State Department.
The enterprise must be financially viable, and supported by a business plan, a "brick and mortar" commercial lease, lists of clients and suppliers, among other documents.
The investissement may consist in the purchase of an existing business, or the creation of a new venture. The investor must hold the majority of the shares of the entity through which the investment will be made. This visa may be issued to the investor, or to one or more employees, depending on the size of the investment.
Since November 12, 2019, the duration of an E-1 or E-2 visa for French applicants is limited to 25 months (instead of 5 years before). This applies both to initial applications and renewals. This does not affect the validity of visas already granted to French citizens.
Please note: Purchasing a residence in the United States is not considered an investment for this type of visa.