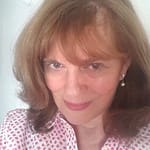 CATHERINE PARKER
Catherine Parker was born and raised in France, and graduated from the Université of Paris 1-Panthéon-Sorbonne, ranked No. 1 among French law schools and 18th worldwide. In addition, she received an LL.M. in Private Law (Diplôme d'Etudes Approfondies en Droit Privé) from the same school. She became a member of the Bar of Paris at the age of 21. After eight years of practice in France, she immigrated to the United States and passed the California Bar Examination on her first attempt.
She became a litigator in the Los Angeles office of Chicago-based Mayer Brown, and later in the Los Angeles office of Pircher Nichols & Meeks. She was an Advisor to the International Law Section of the State Bar of California.
Catherine Parker represents United States and French citizens and businesses in the areas of immigration, domestic and international family law and litigation. She is a member of the Bar of the United States Supreme Court, The State Bar of California and the Bar of Paris, France. She has been retained and qualified as an expert witness on French law, in particular in the area of family law.