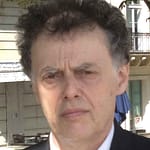 SERGE LEWISCH
Avocat à la Cour
lewisch@frenchcounsel.com
Serge Lewisch, of counsel, has been an attorney and a member of the Bar of Paris since 1981. He holds two Master's Degrees, in Economy and in Private Law (Maîtrise d'économie, Maîtrise en Droit Privé) from the University of Paris I-Panthéon-Sorbonne. He also received a Master's Degree in Political Science (Diplôme d'Etudes Approfondies de Sciences Politiques) and the equivalent of a United States LL.M. in International Law (Diplôme d'Etudes Approfondies en Droit International Public), also from the University of Paris I-Panthéon-Sorbonne.
He specializes in media law, international law and white-collar criminal defense. His clients include fashion stylist Kenzo Takada, as well as writers Félix Guattari, Gilles Deleuze, Philippe Muray and Zoé Valdes.
He handled various cases that attracted international attention. In particular, he represented the family of the former Minister of State Charles Hernu, falsely accused by the French press of having been a KGB agent for ten years during the cold war.
Serge Lewisch filed on behalf of Iléana de la Guardia, daughter of a political opposition leader executed by the Castro régime, and other such victims, three criminal complaints against Fidel Castro, then President of Cuba, for crimes against humanity, widespread and systematic use of torture, and international drug trafficking. These proceedings drew international attention to the most sinister aspects of the Castro régime.
He also represented victims of General Augusto Pinochet during the latter's house arrest in London.
Serge Lewisch was also the attorney for Nelson Castellano Hernandez, former Consul of Venezuela in France, and filed a complaint against the convicted terrorist Ilich Ramírez Sanchez, better know as Carlos, for death threats. Nelson Castellano Hernandez has become a leader of the Venezuelan opposition to the régime of Presidents Chavez and Maduro.
 Serge Lewisch defended Nguyen Thi Thanh Van, a French journalist arrested in November 2007 while she attended a meeting in Ho Chi Min City to promote non-violent opposition in Vietnam. She was accused of having "repeatedly written articles containing false information destined to undermine the Vietnamese State," which carried a life sentence. No Vietnamese defense attorney would take her case. In December 2007, with the help of Reporters Without Borders, Serge Lewisch secured her release and safe return to France.
Serge Lewisch has also represented the estate of the painter Berthe Morisot, sister-in-law to Edouard Manet, in a lawsuit against the Academy of Fine Arts (Académie des Beaux-Arts). The case concerns the mysterious disappearance of dozens of masterpieces. Some of the missing paintings have been recovered in Switzerland, but three Manets, The Café-Concert Singer, Portrait of Madame Manet Senior, and Garden At Bellevue, as well as Camille Corot's Gypsy Girl Daydreaming, have never been seen again. A new coup de théâtre occurred in late 2010: during a search of the safes of the Wildenstein Institute, the sleuths of the Central Office Against Cultural Assets Trafficking discovered another of the missing paintings, Berthe Morisot's Thatched Cottage In Normandy. One of the proceedings was settled in 2001 with the Academy of Fine Arts. A new criminal investigation is pending.
Serge Lewisch has taught media law and risk management at the University of Paris X-Nanterre.