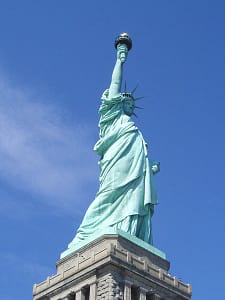 U.S. NON-IMMIGRANT VISAS
H-1B: This visa requires at least a United States Bachelor's degree or its foreign equivalent. The beneficiary must be sponsored by a U.S. employer and the offered wage must be at least
 what an American worker would make for a similar position. This extremely popular visa is subject to an annual quota, which is typically reached within days of the opening date (April 1st.) Time is of the essence, and we recommend that preparation for the case begin at least a few months before that time.
E-1 (Treaty Trader) or E-2 (Treaty Investor): 
These visas are open to persons engaged in international trade between the U.S. and a "treaty country" (see list below) or nationals of such countries making a substantial (at least $150,000 Dollars) investment in the United States. Needless to say, buying a residence in the United States does not qualify as an investment for immigration purposes.
The following countries are "treaty countries":
Argentina, Australia, Austria, Bangladesh **, Belgium, Bolivia *, Bosnia-Herzegovina, Brunei *, Bulgaria **, Cameroon **, Canada, Colombia, Congo **, Costa Rica, Coratia, Czech Republic  **, Denmark *, Egypt **, Estonia *, Ethiopia, Finland, France, Germany, Greece *, Grenada **, Honduras, Iran, Ireland *, Israel *, Italy, Japan, Kazakstan **, Korea, Kyrgyzstan **, Latvia *, Liberia, Luxembourg, Mexico, Moldova **, Morocco **, Netherlands, Norway, Oman, Pakistan, Panama **, Paraguay, Phillipines, Poland **, Romania **, Senegal **, Slovak Republic **, Slovenia, Spain, Sri Lanka **, Surinam, Sweden, Switzerland, Taiwan, Thailand, Togo, Tunisia **, Turkey, United Kingdom.
* eligible only for E-1 visa
** eligible only for E-2 visa
L-1A/L-1B (intra-company transferee): Are eligible for these visas employees who have worked at least one year during the past three years for a foreign company that wishes to transfer them to a United States related entity. The employee must hold a managerial position (L-1A) or have specialized knowledge.
O-1/O-2 and P-1/P-2 (Alien of extraordinary ability): These visas are set aside for those who have reached the top of their profession, whatever it may be. They require a consultation from a United States union having jurisdiction over the beneficiary's area of expertise, as well as extensive documentation of his or her achievements. We have years of experience handling this type of visas for artists, engineers, actors, musicians, athletes, chefs…
TN (Treaty Nationals): These visas are reserved for Canadian and Mexican nationals, only for certain professionals, scientists and teachers. The speed and convenience of the processing, particularly for Canadians, makes them popular options.